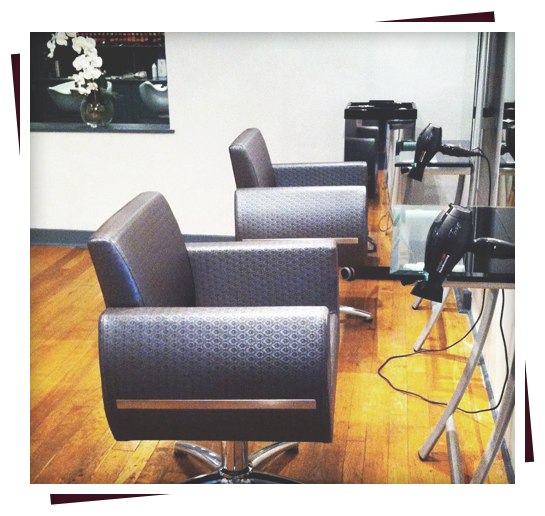 Maria Christina has been trading for 13 years. I first started the company after leaving my position as manageress in a salon in Bath.
I hadn't planned to start up another salon but after a few years of mobile hairdressing I had to be able to meet the demand. My client base grew quickly, wedding referrals came in and found I needed a base.
Maria Christina was originally based in the beautiful village of Box, where all the skills and techniques of a busy town/city salon could be found. I enjoyed the personal touch, giving my clients the services that are affordable with good quality products.
I took on an apprentice where I found great enjoyment in training, passing on the skill I had been taught. This is where my team began, I have trained many apprentices some of those are still with me others have moved on. They soon became busy stylists and so found the salon in Box was no longer big enough.
The next chapter starts here in Chippenham where I have been lucky enough to have found the space to offer all my skills, hair and beauty. Here my team old and new have come together, l am very proud of what has already been achieved by my team who have worked very hard.
So we would like to welcome you and hope you will enjoy our services and treatments we have to offer.
email: info@mariachristina.co.uk
telephone: 01249 465655
Meet the team
Maria
Creative Director/Owner
I have been in the industry for 27 years as well as being very fortunate to have worked with some talented people who encouraged me to pursue my love of the industry. I have trained in many aspects of hairdressing, the latest being with Wella and Patrick Cameron. He is world renowned for his work on long hair and hair ups, I did this course as I enjoy doing red carpet/wedding work and with my beauty qualifications I am able to offer a complete service. I have travelled with my wedding work as some of my clients decide to marry abroad.. Some of the perks of the job.
Maria Christina Hair & Beauty is my third salon, I have worked in Germany and different parts of the UK which has given me inspiration for my work.
Today l have an amazing team that l believe will give you a luxury service at affordable prices as l believe each one of us deserves to feel and look good, and l hope you will come and enjoy what we have to offer.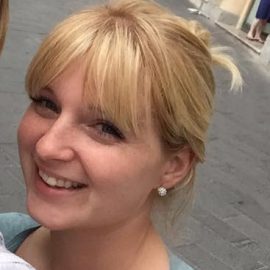 Claire
Senior Consultant
I have been working as a hairdresser for 7 years, I started my apprenticeship at Chippenham college whilst working in a salon, Maria Christina's. I have completed level 1,2+3 with on going training. I am currently working as a stylist consultant, where I help with training our apprentices. I enjoy all aspects of hairdressing and look forward to learning and experiencing more.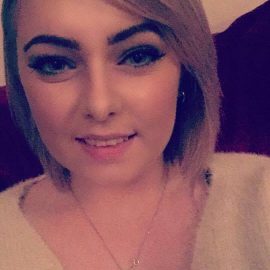 Paige
Stylist Consultant
I've completed my level 1,2 and 3 at Chippenham college and then joined the team at Maria Christina. I have enjoyed building my clients whilst still learning and training. My strengths are cutting and colouring and my goal is to create the unique and individual style my clients require. (Even if it's a bright pink bob or a more natural look)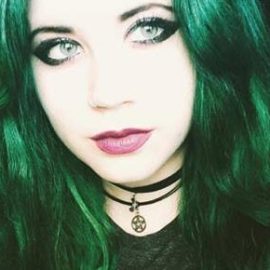 Albany
Apprentice
I have been with Maria Christina for 1 year where I'm learning all the skills required to become a hair stylist. I love colouring as those of you who have met me will see I change my colour pretty much all the time. I enjoy being part of the team and meeting new people I have already started to apply colour on roots and Blowdry's and can't wait to learn more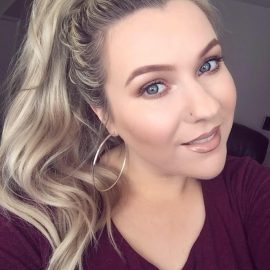 Lindsay
Beauty Therapist & Makeup Artist
I am originally from Adelaide in Australia however moved over to England 3 years ago where I have been working in the beauty industry, specialising in makeup. I have a real passion for creating unique looks, along with red carpet and bridal makeup. I offer makeup tutorials for those of you who would love to learn application of makeup or how to create a certain look. I look forward to achieving some glamorous looks!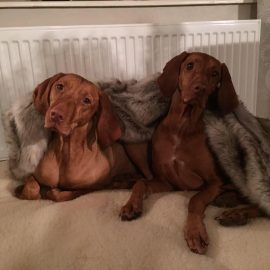 The Dogs
We have been coming to work with Maria Christina since I was 12 weeks old My name is Vixen and I have a sister Luna who Maria rescued from Budapest last year. The clients of Maria Christina helped to raise money for dogs like me, thank you. We are very friendly and like to meet new people.
We understand some people are nervous of dogs so please tell a member of staff and we will go and sleep in the staffroom, we have a cosy sofa to curl up on.